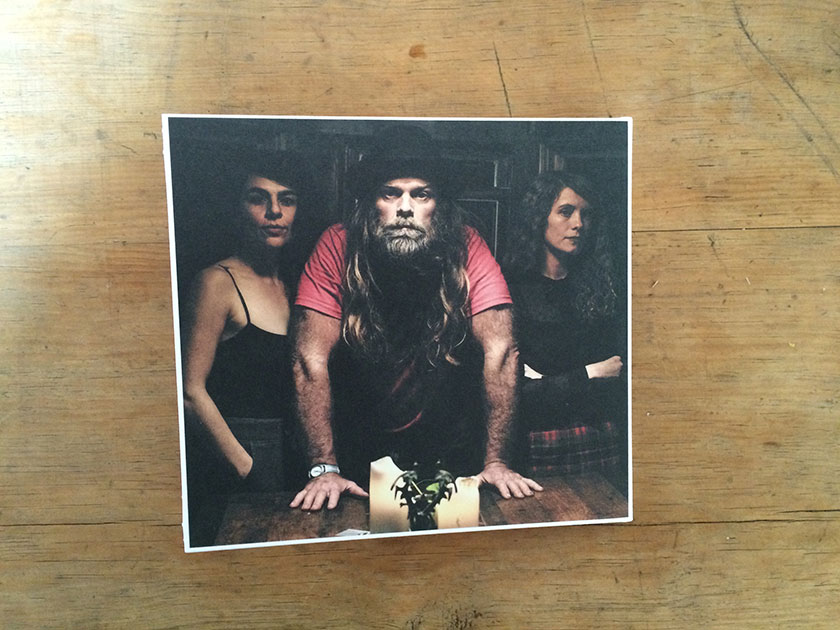 THOR & FRIENDS
Thor Harris
CD and LP SOLD OUT* ORDER HERE https://www.midheaven.com/item/st-by-thor-friends This avant-chamber ensemble was formed by its namesake, polymath percussionist Thor Harris. The album was recorded in Albuquerque, New Mexico, and produced by Jeremy Barnes and Heather Trost from A Hawk & A Hacksaw and Deerhoof's John Dieterich. Thor & Friends is being released October 7. The three core members of the band are Peggy Ghorbani on marimba, Sarah "Goat" Gautier on marimba, vibraphone, xylophone, organ, voice, mellotron and piano and Harris on sundry percussion and wind instruments including some of his own devising.
"Thor & Friends" were inaugurated in the autumn of 2015 by Thor after five years of touring as the percussionist of iconic avant-rock ensemble Swans. The project is intended as a vehicle for experimentation with the conceptual vocabulary of American Minimalism collaborating with a rotating cast of Austin-based musicians. That cast now includes musicians from around the country. A crafter of musical instruments and stylistic polyglot Harris is returning home with Thor & Friends and the resultant music is an elongated greeting and ode to his community, his woodworking shop and the instruments his hands shape and bring to life.
The group also builds upon similarities and contrasts with Harris' past projects and continuing collaborations; these include Swans, Ben Frost, Bill Callahan, Hospital Ships, Shearwater and John Congelton. They embody utopian optimism by rooting their art and operation in both improvisation and the involvement of neighbors and friends in their process, making use of what and who is around at any given moment to make music with.
Thor & Friends will be touring across North America this Fall.
Press: Howard Wuelfling howlingwuelf@aol.com
http://www.thorharris.org